Client name:

 Dorota Klop-Sowinska
Dorota is an international career coach working not only with the internationals and expats living in the Netherlands, but also with clients all over the world. In 2019, Dorota has published her first book 
"Career Jump! How to Successfully Change Your Professional Path."
 This is a book for you, if you are looking for a new path in your professional life and need a guide to take you through the necessary steps. Dorota got in touch with Lisa from
Lemonberry
to help her lay out her book that she was self-publishing. They also needed a set of diagrams to be drawn, in order to visualise some maps and concepts to enrich the book. 
Thankfully Lisa has asked me if I could give a hand and that was how me met with Dorota. It was a pleasure to work with both, and I am very happy I had a chance to contribute to this inspiring guide book. I have paid attention to keep the grayscale diagrams as simple as possible and easy to follow, by using minimal geometric forms and playing with the typefaces .
Book cover design by Syril Lagapa Pulido.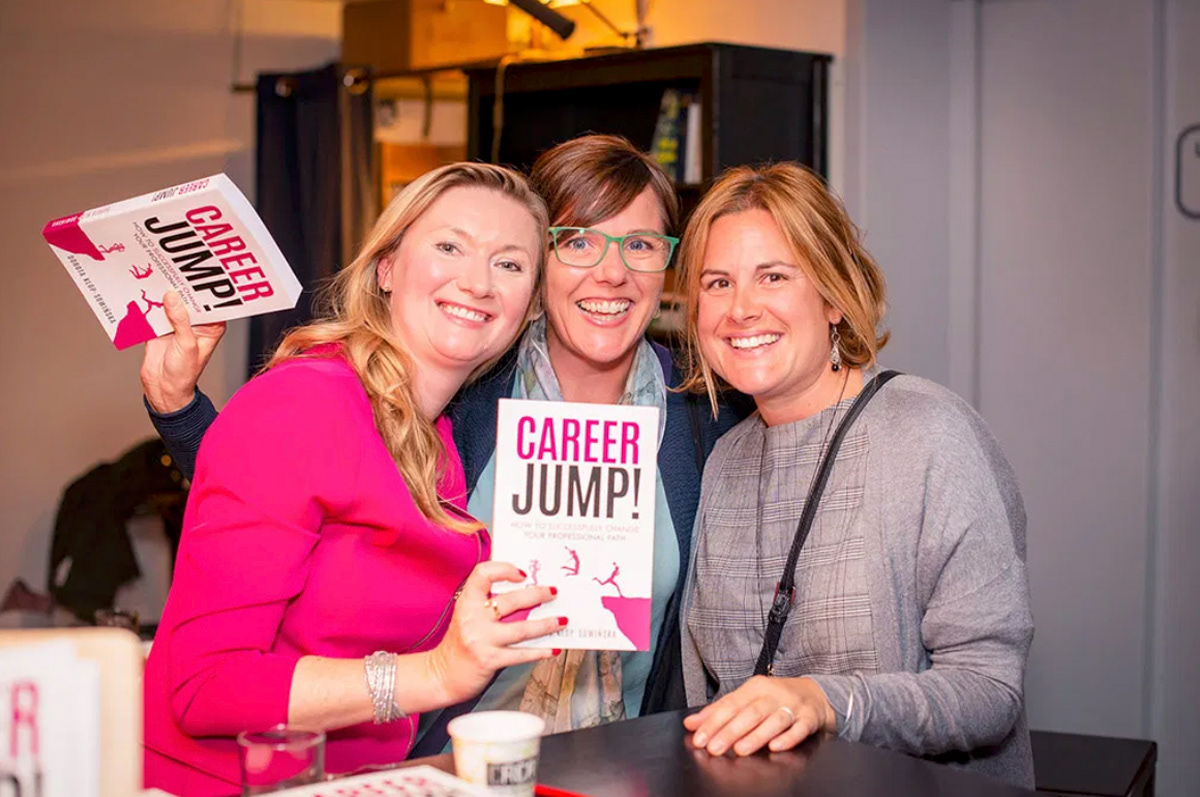 Dorota, Lisa and me in the book launch party in Amsterdam, September 2019.
The main focus of Dorota's work is to help women across the globe to find their meaningful career path and transition to it.
For every book sold, one Janma, a Clean Birth Kit in a Purse will be purchased, ONE LIFE SAVED. Janma kits provide the sanitary tools and instructions to help women in resource poor areas survive their deliveries without infection.
"I had a great pleasure to work with Cigdem Guven from Crocusfield on the diagrams for my book "Career Jump! How to Successfully Change Your Professional Path." Cigdem was a wonderful person to work with on something that was extremely important to me. She was very professional, understood quickly what I meant and what I needed and as a result she created a great set of diagrams that completed the book. I would definitely recommend her work. She is a creative, dedicated and experienced professional in her field of work."
Author of book "Career Jump! How to Successfully Change Your Professional Path" www.careerjump.nl