ELENI SARANTINOU — Speaker / Trainer / Coach Profiles & Visual for the Website
✻
2020
Client name:
Eleni Sarantinou
I have met Eleni on one of WBII's networking events where she came as a guest. We connected immediately with her thanks to our common Mediterranean origin. She is embracing so many profiles, including a
coach
, a
trainer
and a
speaker
. She is the founder & chief trainer of
Life Spheres Bhd Sdn
, master NLP coach, life coach and much more... Eleni already had a brand identity for her name and also for her business. By evolving out from the Life Spheres' brand she needed my help to design some striking layouts she could share for a set of three different profiles. I tried to emphasize her approachable and warm style by the use of a lively colour palette and simple geometric forms. No need to mention her huge experience in her field and confidence... In the layouts we have decided to make her beautiful photos as center pieces reflecting her face behind the business. Eleni is bold and qualified in her field and I am sure these layouts would support her name to be known by a wider audience.
I have also worked on this colourful visual for Eleni's
shop
on her website, where you can order these emotion bracelets of your own choice.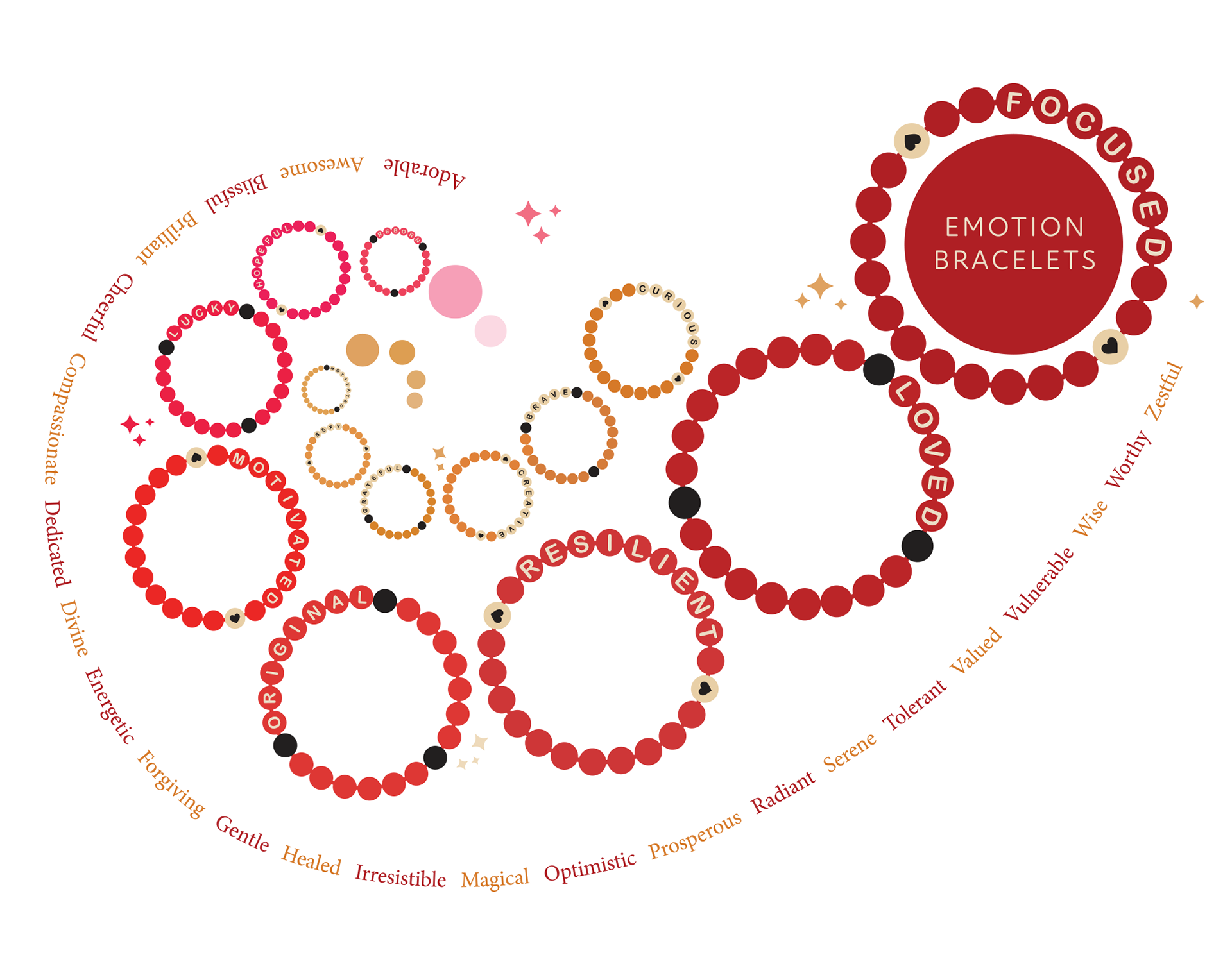 Together with Eleni, we have created this flyer promoting the Life Spheres, NLP Practitioner Certification course being inspired from the colours and circular forms in Life Sphere's branding. 
"Cigdem is one of these people who you remember the day you met them as it was a lucky day! Top quality in her creations, amazing design, speed, exquisite follow-up and communication and quite reasonable prices! This is what I am always after as a professional and found it in Cigdem's services. Plus a great deal of warmth and understanding! Thank you!"