OKAPI Suites — Brand Identity
✻
2022
Client name:

 Selin & Can Kocak, Umut Kurt
Okapi Suites
is a renovation project of an existing hotel in Akyaka, Turkey. Akyaka is on Turkey's Aegean coast sitting in the Gulf of Gokova, a popular spot for kite surfers, nature lovers and people who enjoy a slower way of life. Three business partners who have escaped the chaos of big cities and settled in this charming town are currently involved in re-newing a bed and breakfast they have recently taken over. 
They were in need of a complete new branding that would represent
Okapi Suites
in the best way to their customers. We have been connected through a family member and after our first meeting, it was clear to me that they were trying to create a friendly space where you can feel at home, or at a close friend's house, find comfort and sincerity. The main idea was to be able to build up a community of repetitive customers sharing similar taste and  values. 
The animal that gives the hotel its name, is known for being fond of its comfort and reminds us to enjoy the simple pleasures in life. Okapi Suites located in the midts of pine, eucalyptus and olive trees, a little bit further from the sea, is a place where you can rest in nature enjoying your book or taking a nice walk, but at the same time try some more adventurous water sports. 
The experience  is both
calming
and
serene
, but at the same time Okapi is
welcoming, upbeating the spirit, energizing

and

social
. This is the reason we have chosen the colour
turquoise
and
coral
in the branding, next to
taupe
and
black
.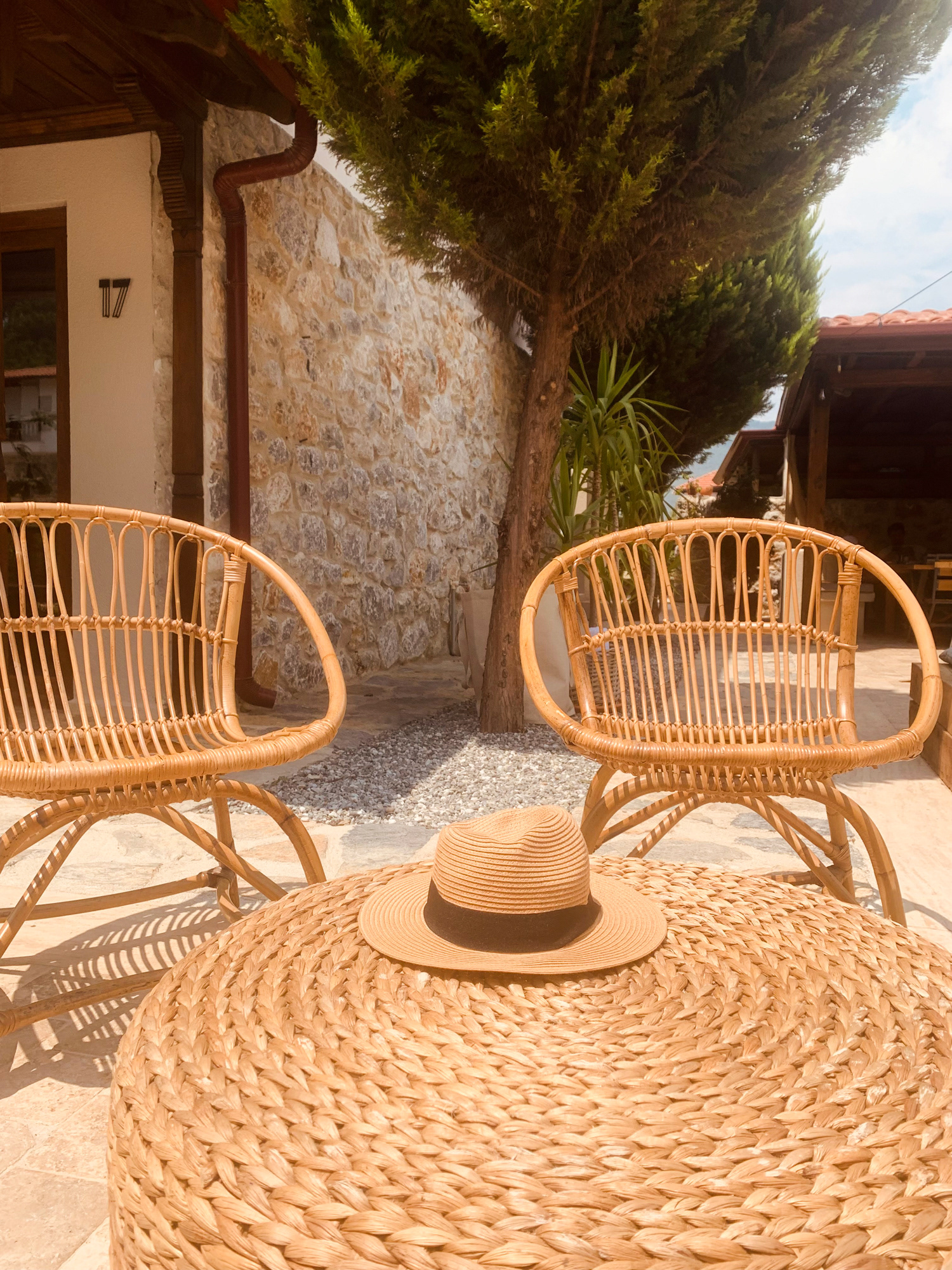 The logotype without the okapi emblem is clear and simple using a sans serif font that has round letters, yet playful with letter 'p' having the white stripes on its tail, resembling the ones okapi's have on their legs. The animal has two different tones of brown on its body, so I thought using two different colours on the letters would make a reference to that feature.
I very much enjoyed working on this branding project and creating this friendly little 'okapi'! I am hoping to visit Okapi Suites soon and see how it all came together in real life.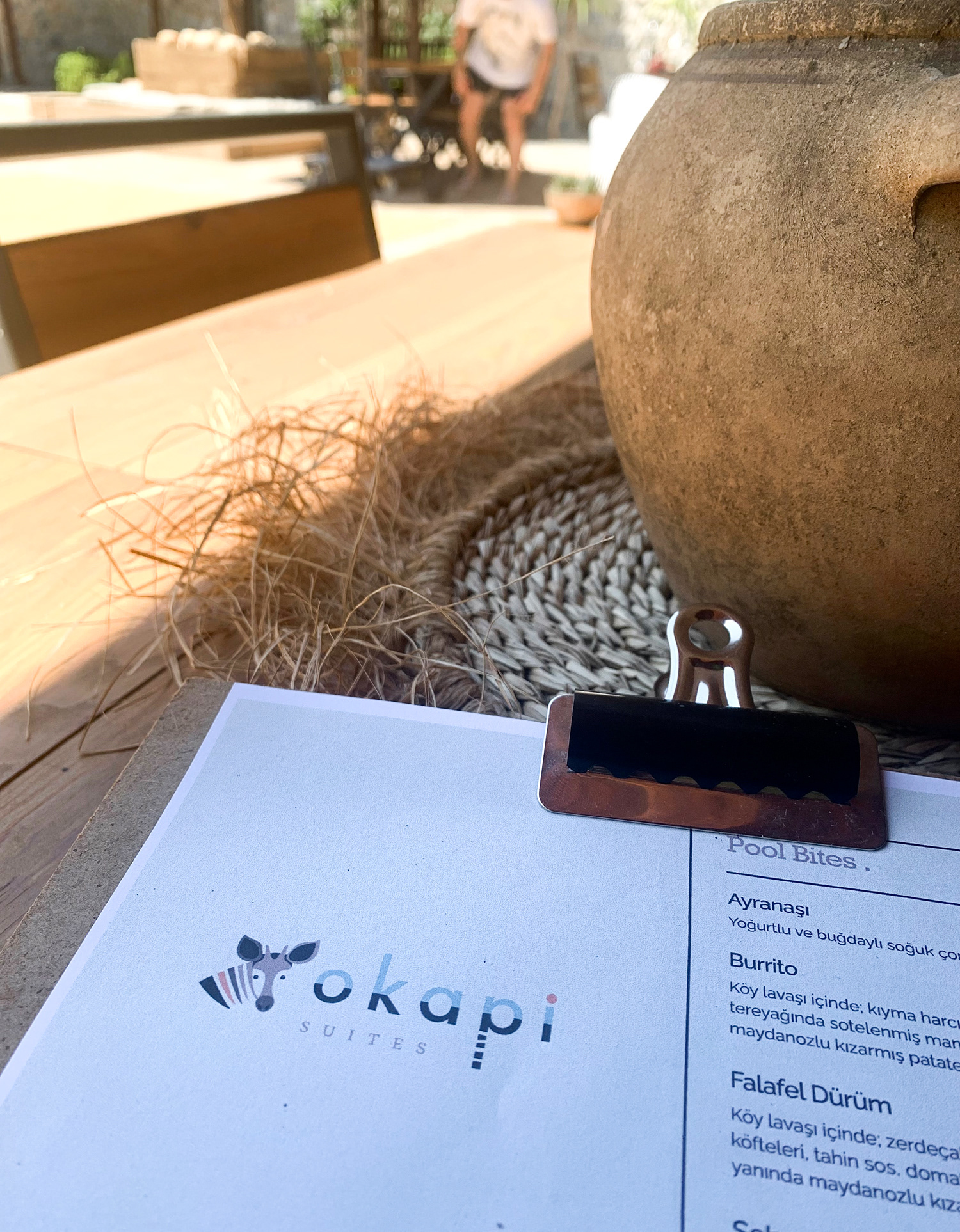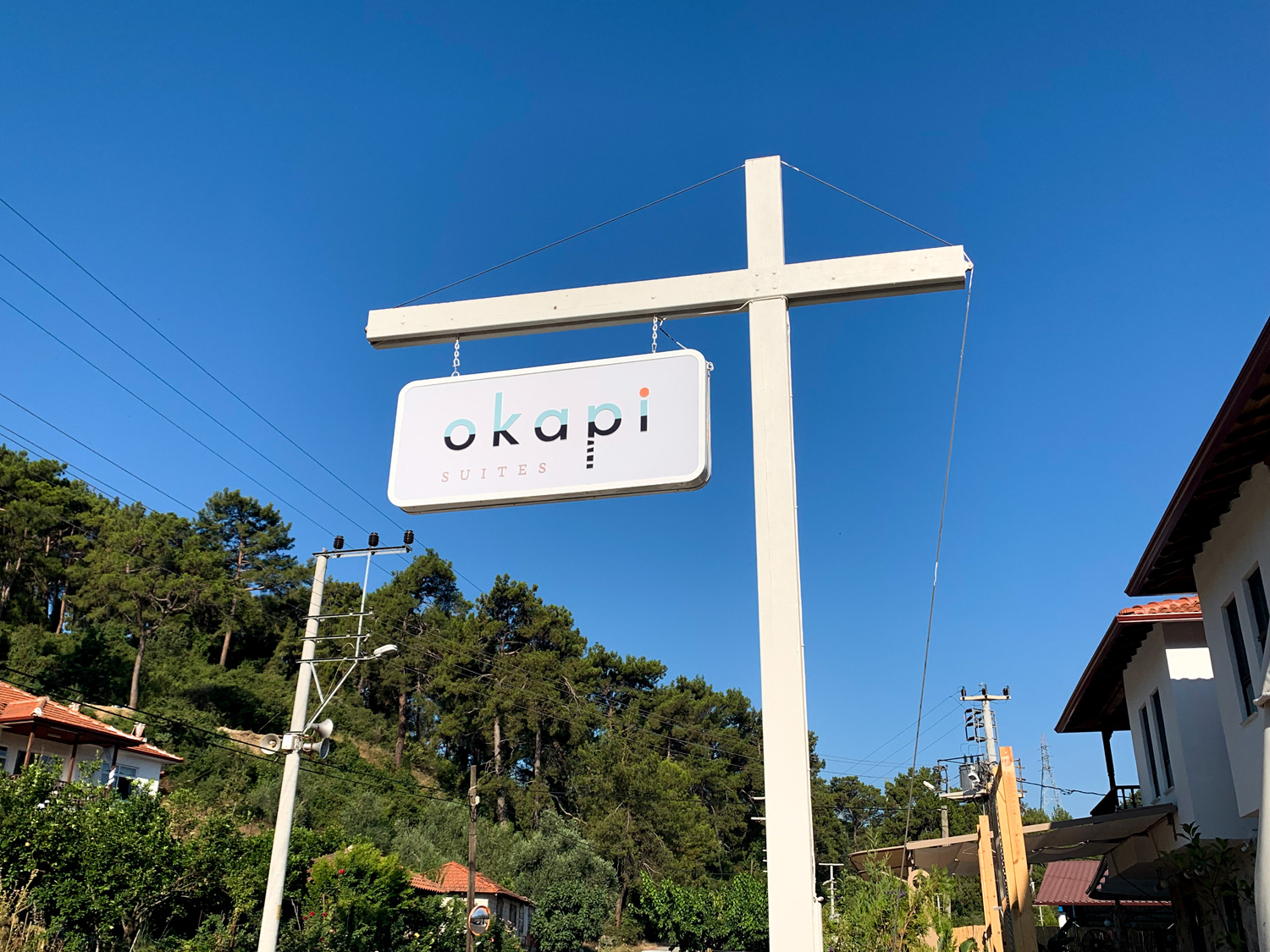 Cigdem designed our business logo for us. It was a great pleasure working with her as she is the nicest person on top of being so creative. She is a very talented graphic designer who can quickly respond and adapt the design to the desired changes, while adding her own personal ideas and creativity in a very balanced way. We didn't have much time before the opening of the hotel when we started with her but she worked very efficiently and quickly bringing our now beloved logo to life! Although it must have been very challenging for her to satisfy 3 different tastes for the same project, (we are 3 partners) she successfully came up with a final version that we all fell in love with. I feel very lucky to have crossed paths with her and can't wait for more collaborations in the future!