I have been introduced to Rima via Lisa Hall from
Lemonberry
. Her company
Organic Quotient
's mission is
to reshape the relationship between people and planet to build resilient communities, by harnessing a Mother's instinct to nurture.
With Lisa managing the project, and designing the website and me working on the branding, we built a strong, creative team supporting Rima's new adventure. 
A while ago Rima has made a start with a logo design that she was not %100 confident with. She thought that it was not well-focused on the message she wanted to communicate to her audience who were majorly women/mothers. It was time for her to tackle the branding professionally. After several brainstorming sessions we had together and seeing the visuals that have inspired Rima, we have come to the conclusion that the new design's message should be simple and clean, evolving out of such concepts as:
tree of life, mother earth, goddess of nature, healing, wisdom
and
resilience.
Sustainability, continuity
and
source of life
were also crucial keywords for Rima. Ancient symbols that represented such concepts inspired me to come up with some logo sketches. The colours picked for the branding were neutral earthy tones, that came from nature around us, representing the source and continuity of life. In the end, a unique goddess figure inspired from
'mother nature'
was created that became the new face of OQ. 
Lemonberry
worked on OQ's beautiful new website, in-line with the colour palette and illustrative language used in the logo. Rima is very pleased with the outcome. Currently I have been working on the sub-brands of OQ and the new designs will be with you shortly. What a great team work it has been!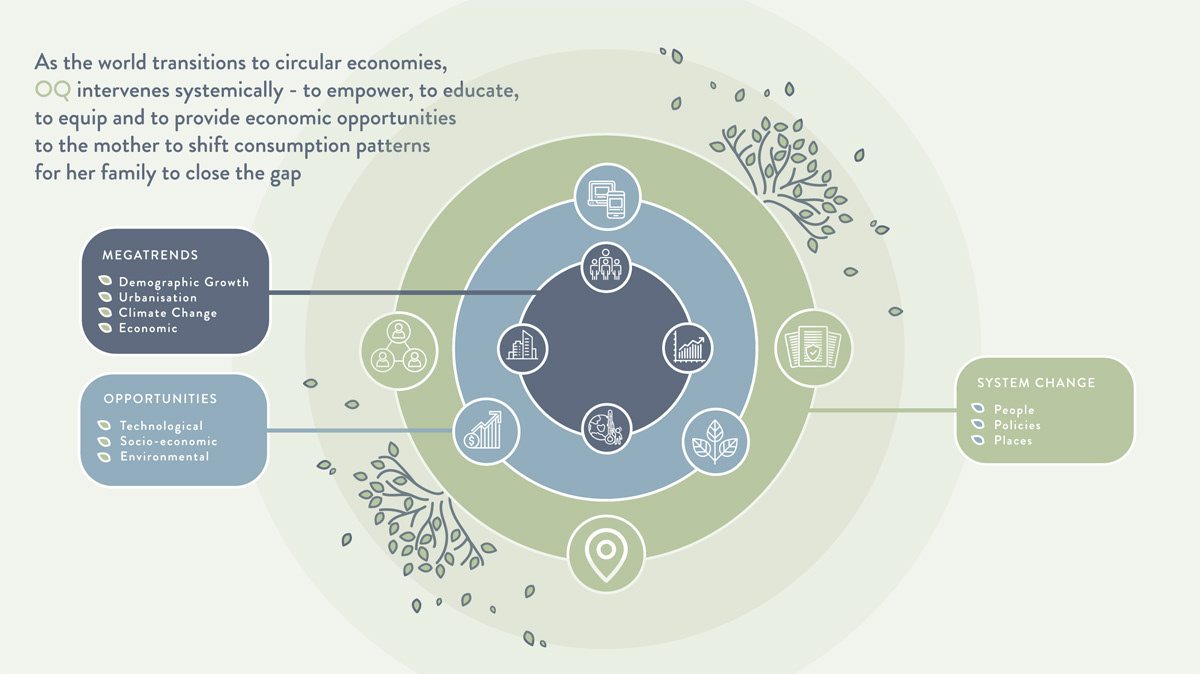 Before working with Crocusfield, I didn't think I had completely and honestly flushed out everything the brand stood for. I also hadn't worked with professionals that I felt were 100% listening to their client. Crocusfield listened to the story, was patient enough to provide many options and then helped me narrow down on the right branding, keeping the future sub brands in mind. I think it was a very organic connection, which for me holds a lot of value. There was instant chemistry and connection with both Lisa and Cigdem and that comes from both of you being open minded, listening to your client, being exceptionally talented in your respective fields so you both draw from a wealth of knowledge and creativity to provide the client with quality stuff. 
I would highly recommend Crocusfield to other clients and friends, for exactly the reasons stated above. It has been a very positive connection working with both Lisa and you and I hope to continue that relationship over time as our company evolves and grows , particularly the navigation through these disruptive times.