PARENTS are PEOPLE too — Brand Identity

✻

 

2022
Client names:

 Anke Fischer & Julia Close
Together with
Lisa Hall
of
Lemonberry
and 
Moran
of
Data for a Change
,
I
 know Julia from the Women's Business Initiative International, as we have all volunteered for the communications team. She had been collaborating with Anke for some time and both being certified professional coaches, finally they have decided to set up this community called "
Parents are People too
". They are focusing on online group courses and 1-1 coaching that are intensive, yet personal and believe in the power of sharing your story. Julia & Anke help parents feel human again making you realise that you are not the only person facing the same challenges.
For this new collaboration, they were looking for a new brand and website design so it was a team work of me on the branding, Lisa on the web design & development and Moran on helping their business to be more visible online. 
After having several brainstorming sessions, I have headed towards a logo concept that consists of two intersecting fingerprints. The prints are in yellow and blue with the area of intersection representing the collaboration, being highlighted in green. 
What makes this business
UNIQUE
is Julia & Anke. Two entrepreneurs joining their forces, adding value to each other's work and experience, and having common values and vision to make this business work. PAPT coaching and support community lets you reclaim a true sense of  YOU,
discover your own identity as a person
. We all have different identities in our lives, as a business-women or a businessman, as a parent, as a partner etc. Through Julia & Anke's coaching and support, we learn how to make those identities of ours work in harmony with each other. Because of these reasons, using fingerprints for the intersecting shapes fit very well in my head with this concept.
PAPT is a 'feel good' community, where you would feel inspired and also have fun! I tried to make sure the forms and the colours I have used give that sense of feeling too. It is a happy and safe environment. The aim was also to see a sense of direction and improvement, growth, dynamism and upwards movement in the logo.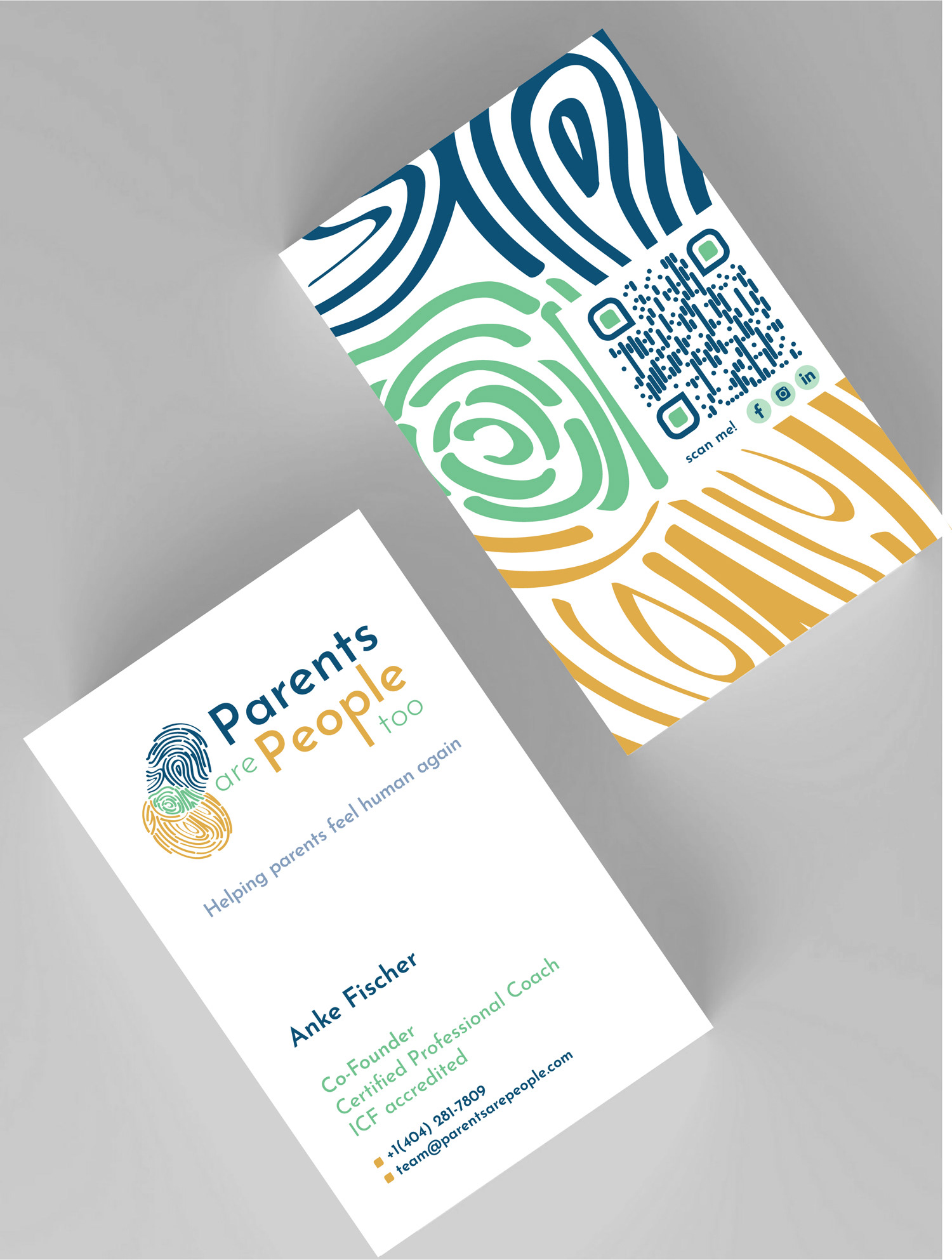 We have met every two weeks with the team during the project and every one of us were updated on each step of the process making sure the branding, the site architecture and the layout design of the site were in-line with each other in answering Julia & Anke's needs. Lisa & Moran made the content planning of the site and guided our content writer along the way, making sure the website works well and is visible to PAPT's visitors. Thank you for the amazing team work!